DIRECTIONS TO CLASS/CLUB LOCATIONS
LATIN VIBE TUESDAYS:
LATIN VIBE TUESDAYS is located at Bar Fluxus, inside the Hotel des Arts in San Francisco.
You can enter via Hotel (447 Bush Street) before 10pm, but the bar has it's own PRIVATE ENTRANCE at 18 Harlan Pl, a small alley around the corner that intersects Grant Street.
Directions: from Bay Bridge, best to come up Sutter Street and make a right on Grant St. Harlan Pl is right before the Hotel Triton on RIGHT. But best to park on Sutter, Grant, or Bush streets - free after 6pm.
MAP: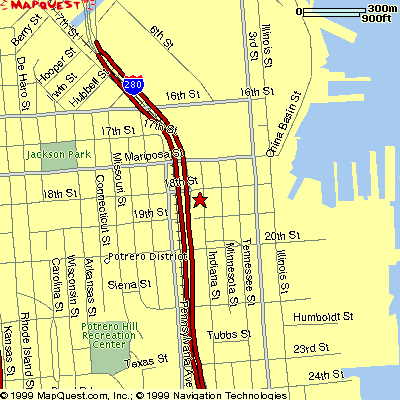 Directions to Private Lessons given at time of appointment...